Establish a Winning Smile with Dental Implants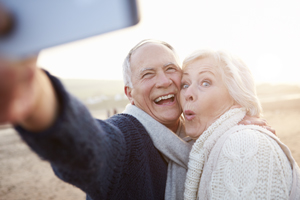 We are proud to offer dental implant restoration services to make your smile look and feel like new. If you are missing teeth, dental implants could be the ideal solution for a secure and functional smile.
Dental trauma, tooth decay, and gum disease can all lead to missing teeth. Most of us will lose at least one or two adult teeth over the course of a lifetime! If you have lost teeth, you can turn to us to restore your smile and your hassle-free lifestyle.
Benefits of Dental Implants
Why should you replace your missing teeth with dental implants? Dental implants anchor to the jawbone, just like real teeth. Some of the other benefits of dental implants include their ability to:
Restore one or more missing teeth without damaging or changing the surrounding teeth.
Reverse TMJ pain or bite problems that stem from shifting teeth.
Facilitate easy chewing, speaking, and digestion.
Enhance your youthful facial appearance and lift.
Protect the jawbone from deterioration, sinking, and collapse.
Regain a straight, complete, and attractive smile.
The dental implants process requires a few months. We can help you find an implants specialist and make the process comfortable and easy for you. Implants are well worth the stunning smile that you will enjoy for the rest of your life!
The Dental Implant Process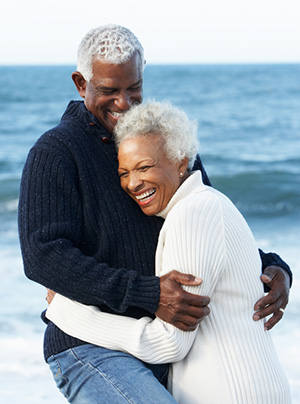 Your implant dentistry dentist will take x-rays of the jaw and teeth to map out the dental implant placement. Before the dental implants are placed into the jawbone, the area will be numbed to help you feel comfortable.
You will be given some time to heal. During this period of rest, your dental implants will integrate themselves with the jawbone and resume the normal functions of natural tooth roots. Your qualified dental implant team will be here for you to answer any of your questions or concerns during this time.
When you are ready, you will return to our office for the dental implant restoration. We use only the highest quality materials in our restorations. You can top your dental implants with dental crowns, dentures, or a dental bridge. We will help you decide which restoration is right for you based on your personal smile needs.
Restore Your Quality of Life and Your Smile with Dental Implants!
If you have missing or weak teeth, you can depend on us to help you find a patient-friendly dental implant experience. Call today to schedule a consultation today with Dr. Marcy Schwartzman, DMD. We look forward to hearing from you!