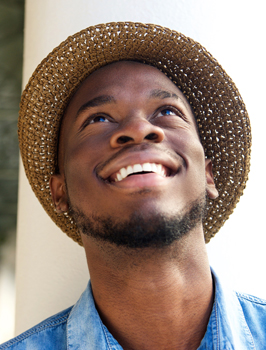 A root canal is both one of the most common and one of the most successful dental procedures, with millions performed each year at a 90% success rate. Root canal treatment allows patients to save their natural teeth after the tooth pulp becomes infected.
Treat Your Tooth Infection with Root Canal Therapy
The tooth pulp is the soft inner tissue of the tooth that contains its nerves and blood tissues. If there is a crack, chip, or cavity in the tooth, bacteria can leak into the pulp and damage it irreversibly.
Tooth infections happen all of the time, and if you experience a tooth infection, you have two treatment options. Option number one is extracting the damaged tooth before it harms the rest of your smile. You will need to replace the tooth with a dental implant or bridge.
Treatment option number two for a tooth infection is root canal therapy. This type of therapy involves preserving the natural tooth by removing the damaged pulp through a small opening in the tooth. Your dentist will clean and seal the tooth, so you can continue through life with your true and healthy smile.
Do You Think Your Tooth Is Infected?
It is natural to wonder if your tooth pain is a sign of something more serious. We understand that, and we want to help you decide whether you need to come into the office to be evaluated.
Some of the warning signs of an infected pulp are:
Visible injury or swelling around the tooth.
Sensitivity to temperature.
Cracks or chips in the tooth.
Pain in the tooth and gums.
Pimple-like bump near the tooth.
Your root canal treatment will be administered by qualified professionals who respect you and care about you here at Dr. Marcy Schwartzman, Inc. We will provide you with local anesthesia to numb the area so that you can enjoy a comfortable procedure. Many patients are pleasantly surprised when they find out that a root canal isn't much different from a filling procedure or any other basic dental treatment.
What Happens after Treatment?
After root canal therapy, we will provide you with guidelines that will help you remain comfortable during the healing process. Most patients experience no problems and little discomfort after their procedure. Of course, we will be here for you throughout the process to answer any questions you may have.
A few weeks after your treatment, you will return to the office for a follow-up appointment with Dr. Marcy Schwartzman, DMD. She will work with you until you are happy with your secure and healthy smile.
Let Dr. Marcy Schwartzman Help You Find Relief from Your Infection
We are ready to help you relieve your pain and regain your oral health. Call to set up your appointment today.