What is a Dental Crown?
A dental crown is a permanent tooth-shaped appliance designed to cover a damaged tooth. A dental crown can be made from durable materials that match your smile and increase your comfort and confidence.
What is a Dental Bridge?
A dental bridge is a custom dental appliance used to replace one or more missing teeth. A dental bridge is held in place by dental crowns that are placed over the abutment teeth (teeth on either side of the gap).
Do I Need a Crown or Bridge?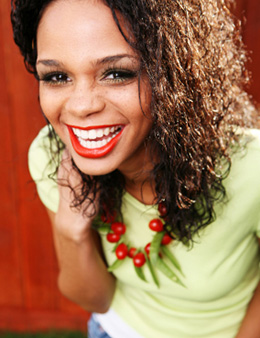 If you have a tooth that is missing, weak, or at risk for falling out, the stability of your smile is threatened. Loose, decayed, and missing teeth can cause the rest of your smile to shift and change. You may end up with a poor bite, joint problems, and altered chewing.
Once you are missing one tooth, you are at greater risk for losing more. There is also a possibility of accelerated periodontal disease, which leads to extensive smile damage and necessary dental work.
Resolving Issues with Quality Dental Work
Of course, your self-esteem is also a factor in your decision to restore your smile with a dental crown or bridge. Individuals with imperfect or incomplete smiles do not have the confidence to smile or laugh frequently. They are missing out on their ideal social interactions because they don't feel good about their appearance.
A dental crown or bridge can change your self-esteem and your oral health. If you have noticed any of the following problems with your smile, you may be a candidate for a dental crown or bridge:
Discoloration.
Loose tooth.
Extensive tooth decay.
Misshapen tooth.
Missing one or more teeth.
Damaged or weak tooth.
If a dental crown or bridge would benefit you, we are ready to provide you with high-quality dental care today!
How will a Crown or Bridge Benefit my Smile?
Your dental crown or bridge can completely reverse the negative impact that damage or tooth loss is having on your smile. You will regain a healthy bite and protect the rest of your teeth. You can also benefit from worry-free eating and speaking as well as confident socialization.
Regain Your Beautiful Smile with Dental Crowns and Bridges!
Dental crowns and bridges only require 2-3 appointments to Dr. Marcy Schwartzman, Inc. We would love to help you regain your beautiful smile. Call today to schedule your appointment!