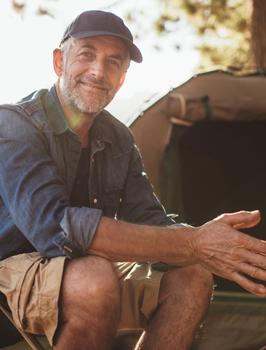 Restorative dentistry combines aspects of both general and cosmetic dentistry. Restorative dentistry emphasizes rebuilding a damaged or incomplete smile, and it improves both the health and aesthetic of your mouth.
Although many dentists provide reconstructive services, not all restorative dentists are equal. You deserve the best tools and technology as well as a high-quality experience. Our dental team is committed to giving you an enjoyable restorative procedure while we transform your weak smile into something strong and beautiful.
Dental Implants
If you are missing one or more teeth, dental implants provide unbeatable support for dental crowns, bridges, and dentures. You can receive durable dental implants. These tiny titanium posts will fuse with your jawbone and restore optimal functionality to your smile.
Dental Crowns
Has your smile been compromised by injury or decay? A dental crown is a tooth-shaped cap that will cover the visible portion of your tooth. A dental crown will strengthen and enhance a tooth that is discolored, misshapen, or weak.
Dental Bridges
For patients who are missing teeth, dental bridges provide a simple and lasting solution. A dental bridge consists of one or more appealing replacement teeth held in place by two dental crowns. To learn more about our high-caliber dental crowns and bridges, you can visit our crowns and bridges page.
Inlays and Onlays
When a filling isn't enough to reverse decay or damage, your dentist may recommend an inlay or onlay. Your inlay or onlay will be crafted to fit your tooth comfortably and provide excellent support for your smile.
Root Canal Therapy
For a dental infection, you can restore your daily comfort with root canal treatment. Our doctor will remove the pulp, clean out the chambers of the root canals, and seal the tooth. You will be able to retain your natural tooth while restoring the natural ability of your smile.
Tooth-Colored Fillings
No one will be able to tell the difference between your tooth-colored filling and your natural teeth! Your filling will repair your dental decay and rehabilitate your smile.
Discover a New, Fully-Functional Smile When You Work with Dr. Marcy Schwartzman!
We provide a wide variety of restorative treatments to return your smile to full operation. Call today to schedule your free consultation with Dr. Marcy Schwartzman, DMD.