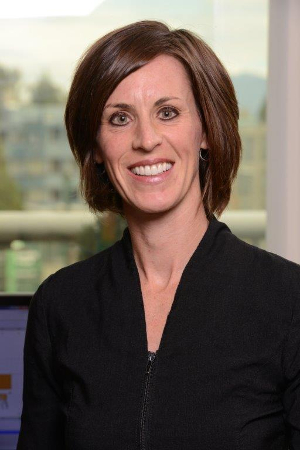 My interest in dentistry was sparked by my mom, a dental hygienist, who vowed that my brother and I have healthier mouths than she did. Fortunately, for my sake, she succeeded. My own dental experiences have always been positive and I strive to make this a reality for all my patients.
After completing my B.Sc. in dietetics from UBC, I graduated from the faculty of dentistry at UBC in 1999. My life at our Oakridge dental office began just a short time later. After graduation, I was so relieved to find a workplace full of energy and enthusiasm and within it people committed to excellence. I knew I had found a very special team and for that, I am thankful. My job is my "labour of love`.
Professionally, I am driven to be the best I can be. I continue to educate and challenge myself through continuing education courses and study clubs. I am a member of the Vancouver Multidisciplinary Study Club, The College of Dental Surgeons of BC and the The Canadian Dental Association. Aside from numerous lectures and seminars I have attended, I have also taken extended courses in Advanced Learning in Endodontics through the Endodontic Learning Center with Dr. Hugh Maguire and the infamous Dr. R.V. Tucker Cast Gold course.
Outside of work, I love to spend time with my beautiful boys whose enthusiasm for life has changed mine and with my loving husband who keeps me strong and puts everything into perspective. Running is still a passion of mine after dedicating much of my life to track and field and road racing. I have been extremely lucky, to travel the world representing Canada at many international events. Now retired from competitive racing, I still enjoy travelling the world as well as cooking, gardening, and getting out into the great outdoors.